100% Volunteer - Since 1924
Join Our Team Today!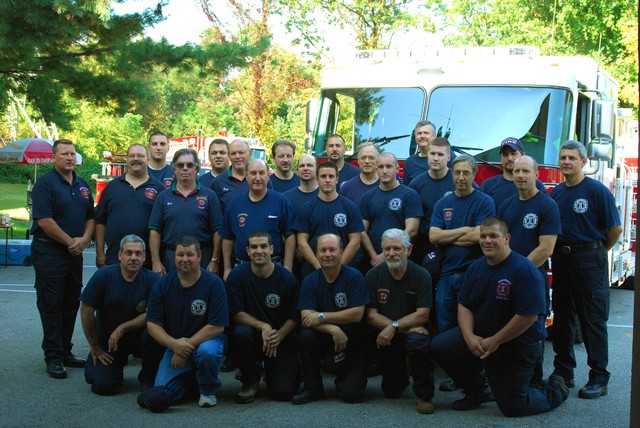 The Millwood Fire Company is always looking for new members who are willing to put forth the effort and take a step forward in our community. No prior experience is required, and full state approved training will be provided. Anybody over the age of sixteen and in good health is more than welcomed to fill out an application and proceed to join the Millwood Fire Company and make a difference in our community. There are many benefits available to active members including LOSAP ( retirement ) life insurance, 10 % school and property tax breaks, tuition assistance, eyeglass reimbursement, etc.
The Millwood Fire Company offers many opportunities to members of our community. No prior experience is required, and full state-approved training is provided for all new members at the Westchester County Emergency Services Headquarters in Valhalla, NY.
If you wish to download a copy of our application...
Applications can be mailed to:
Millwood Fire Chiefs
100 Millwood Road - Box #3
Millwood, NY 10546
Or emailed to gsantone1@gmail.com
Any Questions please fill free to contact Assistant Chief Greg Santone @ 914-438-3257 or gsantone1@gmail.com
1) Fill out the Millwood Fire Company Membership application and email it to Gsantone1@gmail.com.
2) Your application will be presented at the next company meeting (third Tuesday of every month), then be placed on hold for 30 days. During these 30 days you will be contacted by the membership committee to arrange an interview with the Fire Company Executive Board and provided with the information you need to obtain an entrance physical exam and SCBA fit test.
3) Attend your scheduled interview with the committee. This is the time to ask any questions you may have about the Millwood Fire Company.
4) If you pass the entrance physical, the membership committee will present your application and its findings from your interview at the next Company meeting, and the Fire Company will vote to accept you as a member with probationary firefighter status.
5) Your membership must then be approved by the Millwood Fire Commissioners.
6) You will begin to attend Fire Company training on Tuesday evenings and be provided email postings of Westchester County Fire Academy classes to attend.
You have taken the first step towards applying for membership to be a Millwood Volunteer Firefighter. This process may take some time, as it is necessary to complete several background checks and a department physical. Good luck and welcome aboard!