2016 Incidents
Jan
29
Feb
45
Mar
17
Apr
24
May
16
Jun
25
Jul
15
Aug
0
Sep
0
Oct
0
Nov
0
Dec
0
Total
171
2015 Incidents
Jan
26
Feb
26
Mar
18
Apr
27
May
24
Jun
20
Jul
36
Aug
25
Sep
22
Oct
25
Nov
30
Dec
28
Total
307
Past Incidents
2014
274
2013
273
2012
330
2011
340
2010
287
2009
203
2008
224
2007
262
Web Counters
Website Visitors
Since
April 23, 2010

Visitors Today
Jul 29, 2016

Welcome to the Official Website for the Millwood Fire Company
Town of New Castle, NY - Hamlet of Millwood
100% VOLUNTEER FOR 92 YEARS!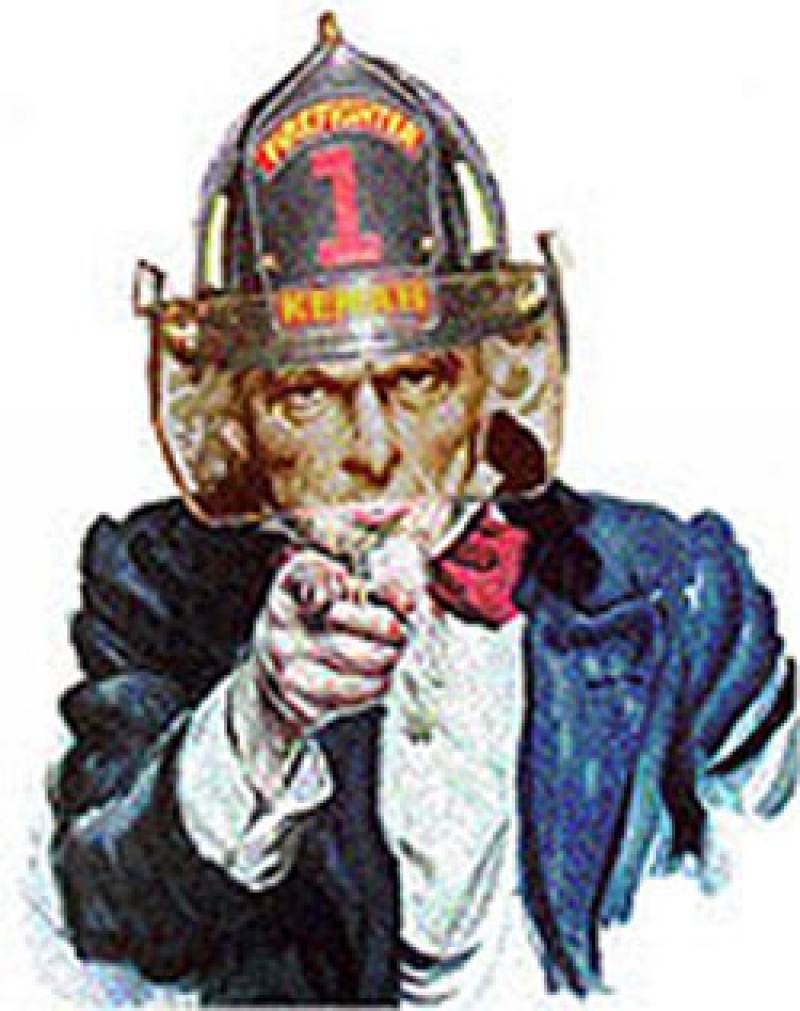 WE WANT YOU
TO SERVE YOUR COMMUNITY

TRAINING NIGHT AT THE MILLWOOD FIRE TRAINING CENTER

WEBMASTER, July 26

Tuesday evening we held our weekly drill at Station 2. This week's topics were aerial ladder operation and mask confidence. Firefighters took turns learning how to operate our ladder in case of a trapped firefighter in a window needing rapid removal. While learning this, the other firefighters practiced following a hoseline through our stone house training center in teams of two and also practiced ... (Full Story & Photos)



PHOTO COURTESY OF GREG SANTONE

TACONIC PARKWAY ROLLOVER AND A CAR FIRE KEEP MILLWOOD FIREFIGHTERS BUSY SUNDAY AFTERNOON

WEBMASTER, July 24

The Millwood Fire Company was kept busy yesterday afternoon!

First, at 11:45am, we were dispatched with the Yorktown Heights Volunteer FD, Yorktown Volunteer Ambulance Corps, and the Ossining Volunteer Ambulance Corps to a motor vehicle accident with reported extrication on the Taconic State Parkway. Car 2251 (Chief Santone) arrived on scene and confirmed with rollover with negative entrapment. Millwood ... (Full Story & Photos)


CAR INTO A HOUSE WITH INJURIES

Webmaster, July 18

On Monday July 18th, the Millwood Fire Department was dispatched along with the Chappaqua Volunteer Ambulance Corps and 45Medic1 to a reported car into a house with no structural damage. Car 2251 (Chief Santone) arrived on scene and reported a vehicle had hit the middle of the garage entrance and continued into an electrical panel in the rear of the garage. Because of the condition of the structure ... (Full Story & Photos)


MILLWOOD WINS 2ND BEST OVERALL, BEST TANKER, COLOR GUARD AND LADDER TRUCK AT MT. KISCO PARADE

Webmaster, July 08

On Friday night, the Millwood Fire Co. #1 participated in the annual Mt. Kisco Firemen's Parade. The parade route took us from Main Street, down through South Moger Avenue, ending right in front of the Mt. Kisco Fire Department Headquarters on Green Street. At the end of the night, we left with four awards: Best Tanker, Best Ladder, Best Color Guard, and 2nd Best Overall! This parade had special meaning ... (Full Story & Photos)


MOTOR VEHICLE ACCIDENT WITH EXTRICATION ON PINESBRIDGE ROAD

Webmaster, July 07

Around 11:45 on Thursday morning, the Millwood Fire Department was dispatched along with the Ossining Volunteer Ambulance Corps and 36Medic1 to Pinesbridge Road for a reported motor vehicle accident with injuries. Upon the arrival of Car 2251, he determined that extrication would be needed to remove the victim. Rescue 36 arrived on scene and immediately began the process of removing the door of the ... (Full Story & Photos)

Total Alarms as of 06/30/2016: 156
Top 10 Responders:
1)

Greg Santone

*

#

( Chief -

EMR

) 155

6

)

Brian Porricelli ( Driver ) 93

2)

Jorge Rodrigues ( 1st Asst Chief - EMR ) 134

7)

Michael T. Horan

*

#

( Safety Officer ) 76

3)

Frank Nestro

*

Chappaqua

( Captain ) 126

8

)

Robert McCarthy ( 2nd LT. -

EMT

) 74

9)

Charles Canero

*

#

( DTI ) 73

5)

Jan Schwark

*

#

( 2nd Asst. Chief) 98

10)

James Kendall

*

#

( Driver ) 73
*
Former Chief of Fire Department
EMR
- Certified Emergency Medical Responder
#
Life Member
EMT
- Emergency Medical Technician
RN
- Registerd Nurse

Your feedback is important to us! Feel free to sign the
Guestbook
.